Five Tips for Choosing the Best Freight Forwarding Company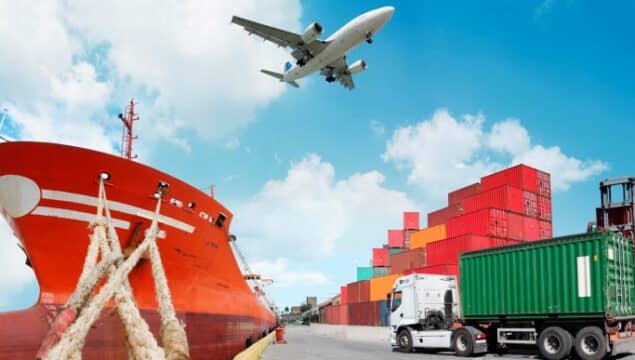 The most successful brands today have become global icons because of their unique ability to move product anywhere in the world. In many cases, the transportation of these goods is handled by freight forwarders such as ourselves at Merco International. Not only can a great freight forwarding company move cargo from one country to another, they can also help arrange the proper storage, packing and local distribution of goods depending upon a client's needs.
In fact, freight forwarders play a vital role in smooth supply chain management, but every freight forwarding company is not the same. Below are Merco International's five tips you should always consider before engaging with a freight forwarding company.
Industry Knowledge
This should go without saying. Any freight forwarder you choose needs to have thorough and detailed knowledge of international shipping, customs and regulations. Proper paperwork is an absolute necessity and certain freight forwarders also have specialties. For example, here at Merco International, one of specialty services includes the transportation of fireworks for international touring acts. We're IATA, IMO and IACA regulated and dangerous goods certified for the transportation of Class 1 Explosives.
Capacity
Not every freight forwarder has the infrastructure to handle large volumes of cargo and some of the bigger freight forwarders in the industry don't necessarily focus on the small stuff. So it's important that you find a partner that fits your needs exactly and is capable of handling the volume of business you need.
Tracking Capabilities
A great freight forwarding company will be able to track your shipment from origin to final destination. It's important that as a client, you have all the information you need regarding the status of your deliverables.
Carriers
A great freight forwarding company is only as effective as the haulers it is associated with. The greater number of transporters a freight forwarder works with, the better. The more choices you have between air, ocean, road and rail – the more competitive you can be.
Pricing | Delivery
No matter what, make sure your freight forwarding choice ensures and "insurers" the timely delivery of your cargo to its final destination and in the right condition. Along with timely delivery, make sure the pricing is competitive, reliable and provides a variety of options at affordable rates.
Merco International has the experience, logistics infrastructure and global network to move your freight across towns, across countries and across continents. Whether you need to deliver dangerous goods such as fireworks for a worldwide music tour, or bulk commodities and specialty items, contact Merco International at 305-471-9009 or visit mercointernational.com for an absolutely free consultation to learn more about your options.