Five Ways Freight Forwarders Add Value to the Logistics Chain
Freight forwarders exist independent of any cargo carriers because a key component of a freight forwarders role is finding and negotiating the best value on behalf of clients. Take freight forwarders out of the logistics equation and the supply chain would falter. So how exactly do freight forwarders add value to the logistics chain? Here are the top 5 reasons.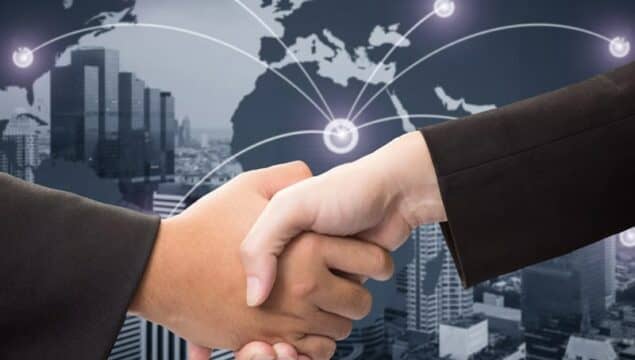 As a sponsor of the Aprilia Racing team competing in the World Superbike Championship, one of the top three global motorsport series alongside Formula 1 and MotoGP we have got the pleasure of offering our customers a unique paddock grandstands and Aprilia box experience during several rounds.
Buying Power for Freight Charges – because of the volume of business freight forwarders can funnel to carriers, freight forwarders are in a strong position to drive down prices. Left to negotiate their own rates, shippers would have very little leverage and would end up paying higher rates.
Relationships and Expertise – a good freight forwarder oversees every aspect of the shipping process. Whether you need trucking, ocean or air shipping, or you're looking to move a specialty cargo like Merco International expertise with fireworks, a freight forwarder has the knowledge, proven processes and global network to provide unmatched connectivity from inception to final destination.
Global Network – Freight forwarders have a broad view of the world since they help facilitate the movement of goods wherever a client requires. Rather than just focusing on a particular number of routes, freight forwarders have a global network of contacts that allows them to move goods wherever they need to go.
Full Service – A good freight forwarder can cover the full range of services needed in the transportation of goods including ground handlers, customs brokerage, warehousing, packaging and local transportation, among others. The result is truly end-to-end service from one single entity.
Compliance – There is a complexity to international shipping that requires experience and knowledge in order to navigate. Documentation needs to meet the legal requirements across different countries and jurisdictions in order to ensure cargo arrives on time and undamaged. Shipping and export documents, bills of lading, document delivery, letters of credit and customs declarations are all critical. Getting something wrong on the paperwork can lead to punitive additional costs or even fines.
Anywhere in the world, Merco International has the experience, logistics infrastructure and global network to move your freight across towns, across countries and across continents. Whether you need to deliver dangerous goods such as fireworks for a worldwide music tour, or bulk commodities and specialty items, contact Merco International at 305-471-9009 or visit mercointernational.com for an absolutely free consultation to learn more about your options.