The Difference Between Multimodal and Intermodal Shipping and How to Choose
To understand which one to choose, it's important that you can evaluate the difference between Multimodal and Intermodal Shipping. Multimodal Shipping is typically known as combined transport by at least two different means of transportation (by air, ocean and road and rail for example) by a carrier that executes everything under a single contract.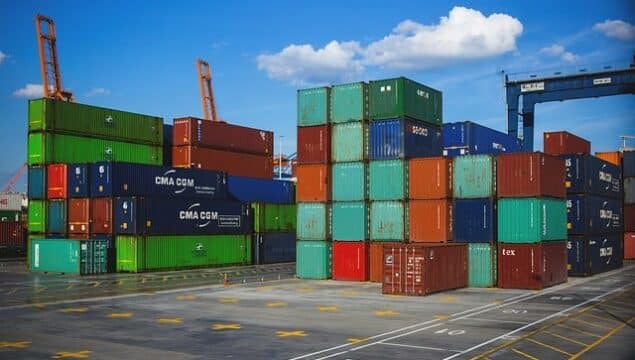 Intermodal Shipping on the other hand, means the transportation of freight in a single container or vehicle using multiple modes of transportation (ship, rail and truck for example). This method typically reduces cargo handling since your goods are packaged inside container, which can improve security, and reduce damage and loss, while moving your goods more efficiently.
So how do you know which one to choose?
The major difference is the number of contracts the shipper has with various service providers. With Multimodal Shipping, the shipper has one contract, which covers all modes of transportation from beginning to end – whether that's direct with a shipper or through an international freight forwarder/NVOCC such as us at Merco International. A single point of contact is another benefit to using this mode of transportation.
With Intermodal Shipping, a shipper has multiple contracts – one with a freight forwarder, one with a trucker, one with a rail carrier, one with a trucker in the destination country, etc. The benefits to this approach are it allows shippers to select carriers based on price and service for each leg of the shipment. Plus you can stop shipment for whatever reason during any leg of the journey.
Most shippers choose Multimodal or Intermodal based on total price difference between both, how that affects their inventory and costs, time differential between the two modes of logistics and the administrative coordination of handling multiple contracts versus one single contract.
Anywhere in the world, Merco International can help you determine whether Intermodal or Multimodal Shipping makes the most sense for your business. We have the experience, logistics infrastructure and global network to move your freight across towns, across countries and across continents. Whether you need to deliver dangerous goods such as fireworks for a worldwide music tour, or bulk commodities and specialty items, contact Merco International at 305-471-9009 or visit mercointernational.com for an absolutely free consultation to learn more about your options.